Herald Suites Annual Charity Feeding Outreach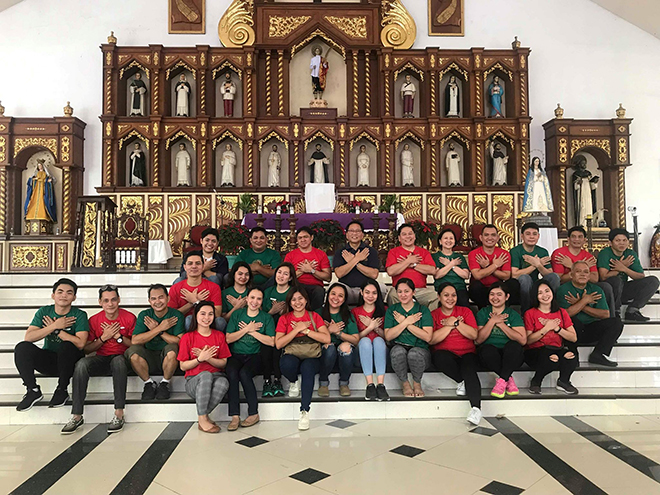 Among all activities that fill Herald Suites Corporate Social Responsibility ( CSR) calendar, the annual Charity Feeding Outreach is the one employees look forward to. Organised by Herald Suites Management in coordination with the San Lorenzo Ruiz and Companion Martyrs Parish in Navotas City, headed by Franklin F. Beltran, OP. and the parish staff; the program feeds 200 children (between the ages 4-7 years old) from the nearby Dagat Dagatan community. Interaction with the children through storytelling and games as well as giving of care-bags, are always part of the program and items vary from toys, to clothes, shoes, slippers, and school supplies.
Capturing smiles from another successful feeding and gift giving program in the parish grounds (From left to right: Ruben O. Pabustan, General Manager of Herald Suites, Rev. Franklin F. Beltran, Parish Priest of San Lorenzo Ruiz and Companion Martyrs Parish; Nicanor P. Padilla, President of Herald Suites)
At the heart of this particular CSR outreach program is Volunteerism and every Herald Suites employee volunteers to participate in this activity. Not only is it a learning and rewarding experience for them but it also engages them in responsible practices that will make them develop a wider sense of purpose. And this goes beyond a company's bottom line.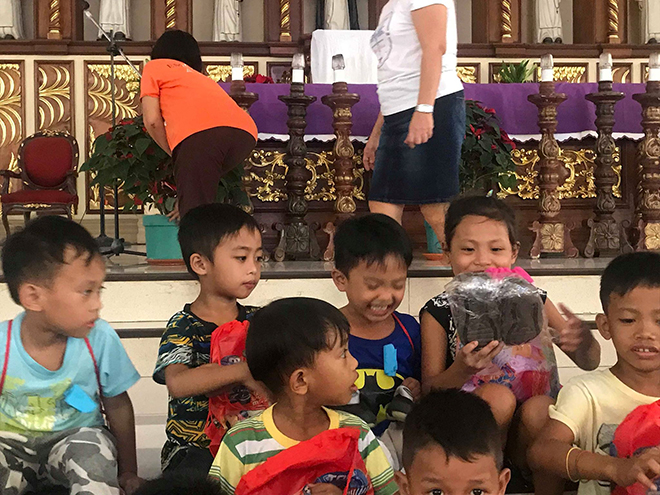 Herald Suites Hotels
2168 Don Chino Roces Avenue, Makati City
Mobile: +639 66 990 2126
Trunk line: +632 759 6270 to 81 local 2116
Fax Number: +632 894 1219
E-mail: marketing@heraldsuites.com